WEED SMOKER WANTS TO BECOME A FIGHTER😎
Posted by DEMARCO CASTILLO on
So, One of the gyms that I am working with calls me up and tells me that there is a client that possibly wants to learn how to box and get in shape at the same time.  
I'm like, "Cool, I will meet him at 2:15 PM and see what's up."
I get to the gym and wait for the client and in 15 minutes, walks in a big guy who is a little chubby but you can tell he does weights... when he feels like it..lol
I am not trying to make fun of the guy; this is the case with a lot of men.  We do not like cardio, and all we care about is looking big.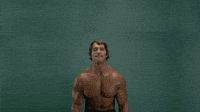 I start talking with him, and I get an idea of his work ethic at the gym, and I just ask him straight up, "Bro, do you smoke?"  He is like:."Yeah, I smoke A LOT!"
HAHA
I just laughed, and then told him, "Bro, this shit ain't going to be easyman..."
He's like, "I know"
I gave him a light 30-minute workout and the man was tired and DONE!!!  Honestly, I barely did any work in training this guy because he was so out of shape and a heavy smoker that a moderate cardio workout was too much for him.  
He realized after the workout, how much he needed to stop smoking and drinking; because the person who he wants to become will not get there with his current vices.  
That is something that we need to understand starting TODAY.  In order for us to become who we desire to be, we have to rid ourselves of our bad habits and thinking.
Whether you want to lose 20 pounds, be an entrepreneur, be a better parent, a better student, etc.  We have to understand that our old thinking and bad habitts cannot get us there alone.  
Jim Rohm has a speech where he says, "Are you happy with the way your life is today?"  If not, it's because your thinking and bad habits have created your reality; therefore, you need different thoughts and habits to create the reality that you want to live in."  
Powerful stuff right?
 So just like my friend at the gym, he finally understands that what he wants to accomplish can only be done with new habits and a new frame of mind.  
Meaning, cutting down on the drinking, cutting down on the weed, and believing that he can achieve the body and the health that he desires.  
What do you guys think?  What habits or thinking are you trying to escape from to create a better life for yourselves today?
Owner, trainer and your friend 
DeMarco Castillo 
Got questions?  
EMAIL ME
---
Share this post
---
---
---
1 comment